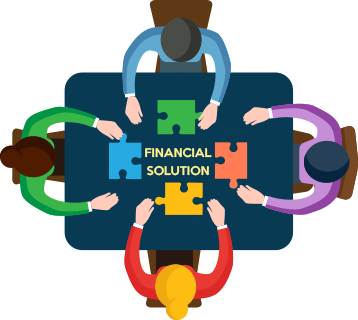 We understand how difficult it is to run a business in today's dynamic environment. According to reports, 80% of businesses in the US fail within the first year of business. According to most entrepreneurs, a lack of funding is the main reason why their businesses fail.
No business can run without credit today, but securing loans is a pain, with banks and most financial institutions asking you to submit numerous documents and fill dozens of forms. The whole process takes weeks and at times months to complete, and in the end your application is rejected either due to a lack of collateral or poor credit history.
However, you do not need to worry because now you have a solution in the form of Growth Funding Group. We offer business loans to all kinds of businesses and also have a team of experts to help you make the toughest of financial decisions.
GFG helps all types of businesses
save time and money

I have an e-commerce
based business

I have an service
based business

I want to start a
new business
End Your Financial Troubles Right Away!
We at Growth Funding Group provide you with all sorts of business loans, ranging from unsecured business funding to revenue-based loans. We understand your situation and can get you pre-approved within minutes, with the loan amount in your account the next day.

Our team of experts will work with you to not only help you find the right loan for your situation, but also to improve your credit score. We have a comprehensive program for entrepreneurs that covers everything related to credit reporting and business compliance.
How it works

1 Sign up with our secure service and see your credit data in seconds.

2 Get the details to understand your scores and follow our tips to make them better.

3 Find and apply for financing options based on your credit and needs.
Copyright © 2017 GFG. All Rights Reserved